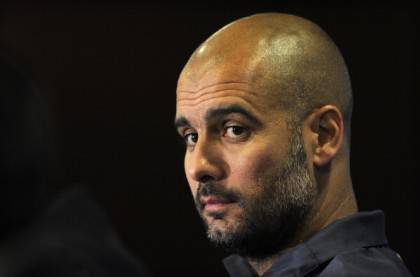 MILAN GUARDIOLA – Dreaming doesnt cost anything and football fans know it. The rumors that have been circulating in the last few hours about a possible landing of Guardiola at Milanello are getting stronger, and therefore there is something true and real. With all "ifs and buts" Milanlive.it tried to suggest what could be the 11 Rossoneri next season with the Catalan at the helm, that would be happy to develop the "cantera" but at the same would like to have some engagement.
It starts from the "door" with the departure of Abbiati, with the contract expiring, and the entrance of the young Mattia Perin, Genoa goalkeeper currently in Pescara. Alternatively, Gabriel, already Rossonero.
For the defense there is De Sciglio, with the addition of Yanga Mbiwa, long on "notebook" of Galliani. It will give confidence to Abate as Acerbi. Alternatively ready Bonera / Zapata or possibly a new clutch (Benatia?).
Big news in the midfield with the landing of Cesc Fabregas at Milanello, the real goal of the tip, perhaps the single biggest purchase in program. It's a ward of Pep and is disappointed to find a lack of space at the Camp Nou. Milan also has always been in his heart. Attention for the possible graft of Pastore, which could be exchanged for Pato, and at the Parc des Princes is failing expectations.
Finally the attack with the arrival of Fernando Llorente, who in June will be out of contract and that Milan is keeping an eye on. Galliani is the master of a twisted low cost and dreams of the "garro" to Juventus!
The editors of Milanlive.it